mobile site

Discover the Magnificence of California's 45 Greatest Lakes
5 Star Rating System

What makes a 5 Star Lake?
Stars are based on the variety and quantity of services available. Low stars does not mean that the services provided at a particular lake are poor, only that they are limited.
Low stars can often be a positive.

Anglers seeking quiet waters probably don't want a 5-star boating lake full of jet skis and water skiers. Campers looking for a back-to-nature lake likely would want to avoid a lake ringed with resorts and motels.
What makes the perfect lake? It all depends on what
you
are looking for.
Which Lakes Earned the Most Stars?
Shasta Lake - 28
Lake Tahoe - 26
Big Bear Lake - 24
Mammoth Lakes - 24
Lake Havasu - 23
Trinity Lake - 23
Lake Almanor - 23
Shaver Lake - 23
June Lakes Loop - 22
Lake Oroville - 21
These lakes earned high overall stars because they offer a wide variety of boating, camping and lodging. Find the best lake for you by exploring California's Greatest Lakes.
Shore to Shore Coverage of Each of California's 45 Greatest Lakes
For every lake find sections on . . .
Boating, Marinas, Boat Rentals, and Watersports
Camping and RV Parks
Lodging
Fishing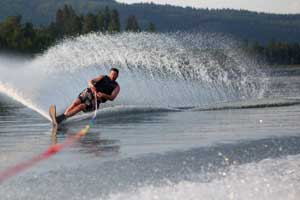 Waterskiing, Wakeboarding, and every other kind of thrill-seeking adventure on the end of a tow rope. California lakes are home to some of the greatest excitement on water, from the glassy channels of Lake Havasu to the winding arms of Shasta Lake.

Camping, Picnicking, Swimming, Sports, Hiking
Choose the lake to suit your family. Some lakes like Big Bear Lake and Bass Lake seem as if they were planned just for families. At those lakes and many others you'll find a wide choice of comfortable campgrounds, easy to access boat rentals, sandy beaches, spectacular scenery, and a myriad of activities available around the shore. Many lakes have programs specially designed for children from water skiing camps to Junior Ranger programs.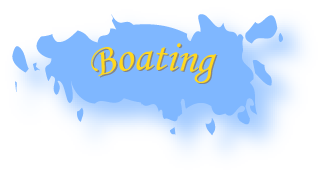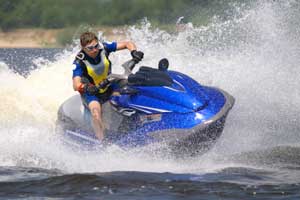 Jet Skis
Ski Boats
Sailboats
Houseboats
Classic Wooden Boats
Whatever your pleasure, there's likely a great lake to suit your needs within easy driving distance. Some lakes buzz like hornets' nests on summer days with personal watercraft and wakeboarding boats, while other lakes spread in restful quiet with the only sounds the rustle of the wind in the trees and the swish of a paddle. Find the right lake. We have all the best ones right here on California's Greatest Lakes.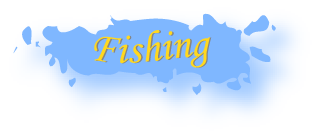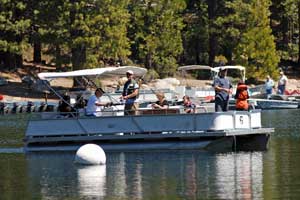 Fishing is good at virtually every one of California's Greatest Lakes. Bass anglers favor the warmer lakes were the largemouth bass and stripers grow to trophy size and keep calling the fishermen back again and again.
Other sportsmen would rather go after the colder water Kokanee salmon and trout. Some of the lakes are home to almost every species of fish found in the state while others like Eagle Lake specialize in one particular fish. You'll find the best lake for you right here.

Every lake offers something different. Shasta has caves, Bass Lake is next to Yosemite, Folsom has bike and horse trails, Millerton has a casino for a neighbor, New Melones provides guided history and nature walks, Clear Lake is home to the Konocti Harbor Resort which hosts big name concerts, Big Bear offers skiing, mountain biking, and ziplines, Casitas has a water play area, and Havasu has the London Bridge. Check out the activities available at your favorite lakes.